Locks give us a great sense of security. We rely on them in our everyday life to protect our well-being, our property and our privacy at home. While advanced and high quality locks will deter most small-time criminals, some of the more determined or organized criminals can and will try to break even the most sophisticated locking systems at the home or the workplace.
While some of the lock-tampering attempts could be easily detectable, there are times when the signs of a compromised lock are subtle and may be missed. Sometimes we may simply be too pre-occupied with other priorities and ignore the signs of lock tampering.
If you feel that your lock has been tampered with, there are a few vital things you need to do at once. To begin with, you need to confirm that someone has indeed messed with your lock and attempted a break-in. Here are some of the tell-tale signs of lock tampering that should alert you.
Common Signs of Lock Tampering
Depending on the technique used by the criminal, the signs of lock tampering can range from easily visible to barely detectable. They include the following:
A Malfunctioning Lock
If your key stops turning smoothly in the lock all of a sudden, it's a possible red flag. Internal damage caused by the attempted break-in can lead to the key getting stuck inside the lock. If this happens, look for any other small signs of damage.
Visible Debris and Wreckage
For most common criminals, brute force is a preferred method if nobody is within earshot. They may use crowbars, drills, hammers, or other blunt objects to force open your front door. The aftermath is often chaotic, with splinters, contorted metal bits, warped doors/frames, damaged deadbolts or latches, and so on.
Scratch Marks and Nicks Around the Keyhole
More skilled burglars rely on less obtrusive and more discreet methods to gain access to your home. In some cases, you may not find any trace of tampering on the lock. If you have suspicions but don't see any signs of forced entry, look closely at the area of the lock around the keyhole for tiny scratches, nicks, or metallic marks. This is usually a sign of one of two things:
Lockpicking: this is a traditional technique where the burglar uses a tiny pick or screwdriver to manipulate the pins inside your lock. A skilled individual can quickly make the tumblers fall in place, opening the lock. While they wiggle the pick, the movement often creates new scratches or nicks around the keyhole.
Bumping: this is a relatively newer technique that was developed at the beginning of the last century. Instead of a pick, the burglar will use a special key with filed teeth to try and catch all the pin tumblers inside the lock. Similar to lock picking, the movement of the key can create nicks and scratches around the edge of the keyhole.
Unfortunately, if a burglar is highly skilled and patient while using a lockpick/dummy key, there won't be any scratches or nicks around the keyhole. The damage only occurs when they try to force the issue and speed up the process of picking or bumping.
What to Do if You Suspect That Your Lock Has Been Tampered With?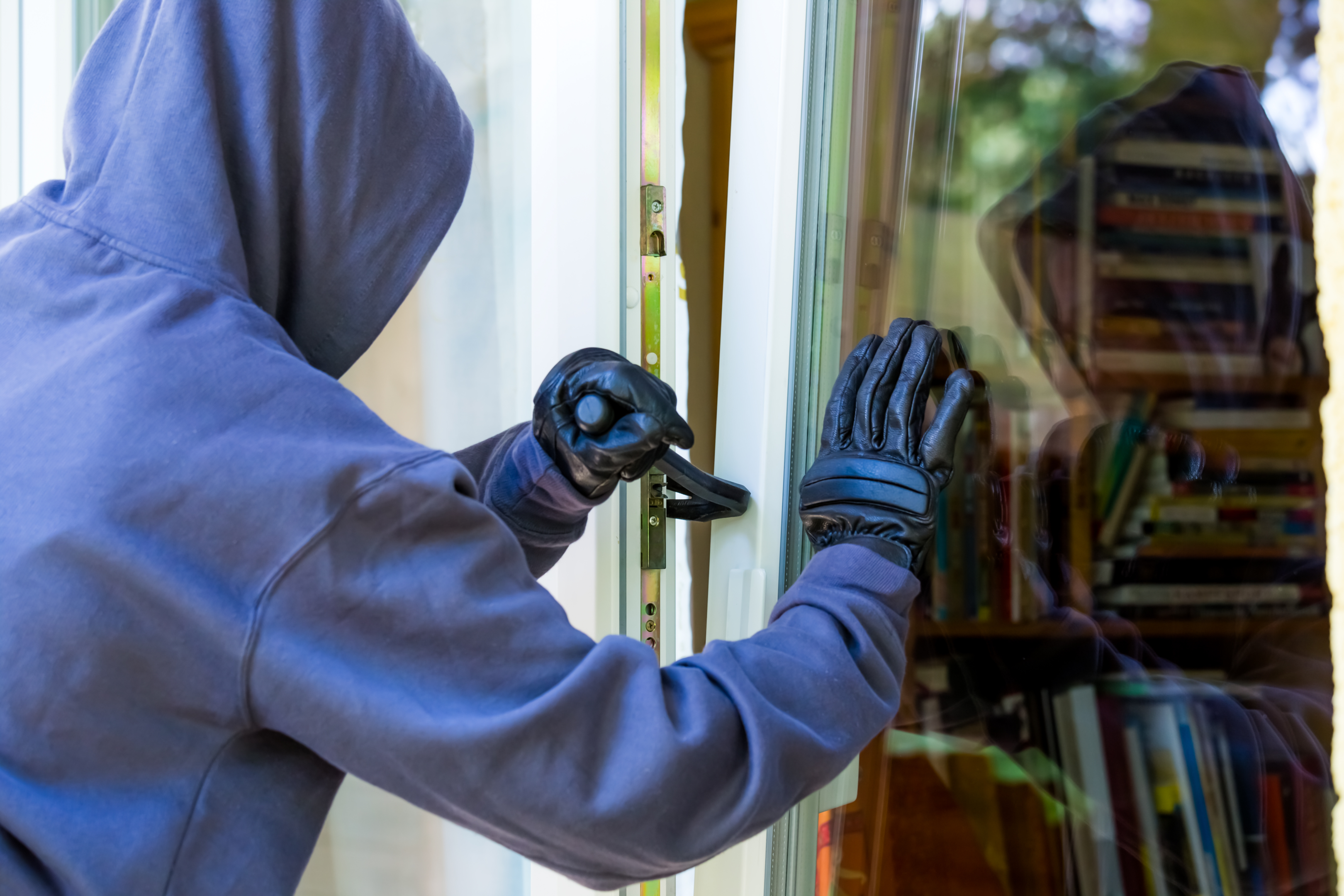 If you find any of the signs listed above on your lock and door, the first thing to do is keep calm and not freak out. Follow it up with these steps:
Check your home for any signs of burglary – missing items, furniture moved around, etc.
Be extra cautious – sometimes, the burglar may still be inside the house.
If you find enough additional signs of a crime, call 911 immediately and file a report.
If you are not 100% certain about the tampering, call in a reputable Miami locksmith.
Professional Miami locksmith companies can assist you in several ways. For starters, they can actually verify if someone has indeed tampered with your lock. If the lock is simply malfunctioning, they can repair it immediately. And if the door or lock is severely damaged or compromised, you can rely on the emergency locksmith services to replace it and conduct the necessary lock installation and door lock repair.
Don't ignore the matter or lose any time if you suspect lock tampering. Your home security may be severely compromised. To minimize your risks in this situation, you need to change your existing locks immediately and install high-security locks to prevent future intrusions. Call in an experienced local locksmith service provider without delay.
3 Guys Locksmiths – Your Trusted Professional Locksmith Business in Miami, FL
If you suspect foul play with your lock, be it at your home or business, you can rely on 3 Guys Locksmith for emergency services. We are a locally owned business in Homestead, FL. Our professional locksmiths have vast experience in providing the following fields:
Commercial locksmith services
Residential locksmith services
Emergency car lockout services
Vehicle keys programming/Key duplication
Installation services for security systems and smart locks
Our expert locksmithing services are available 24/7 in Miami Dade County and other South Florida locations like North Miami, Key Largo, Aventura, Doral, Coral Gables, North Miami Beach, and Sunny Isles.
As trustworthy locksmiths in Miami, FL, we have garnered high positive ratings from satisfied customers. All our services, including the residential locksmith service, come with a promise of exceptional service at affordable rates.
If you suspect an attempted break-in/lock tampering and need immediate assistance, give us a service call at 305-907-7707, or use our online contact form to get in touch.