In today's fast-paced world, car keys play a pivotal role in granting us easy access to our vehicles. From traditional metal keys to modern electronic fobs, these tiny devices have become an essential part of our daily lives. However, it can be concerning when our car key battery dies, and we find ourselves locked out. What happens if my car key battery dies and I'm locked out? In such situations, the expertise of commercial locksmiths specializing in car keys becomes invaluable.
Commercial locksmiths offer specialized services to businesses and individuals, addressing various lock and security-related issues. Their experience and knowledge in dealing with car key-related problems make them the go-to experts when you find yourself locked out due to a dead car key battery or facing other car key-related dilemmas.
This blog will offer a complete guide to car keys, including common issues, how commercial locksmiths can help, the benefits of hiring skilled locksmiths, and tips for finding a reliable locksmith.
If you need an immediate response from an experienced, fully licensed locksmith for your commercial or automobile locksmith needs, look no further than 3 Guys Locksmith. With over 7 years of local expertise in Florida, we are committed to providing top-notch service, solving any lock and key problem expertly and expediently. Don't hesitate to reach out to us at 305-907-7707 for quick assistance. You can also conveniently contact us online by completing our contact form. Trust 3 Guys Locksmith to handle your locksmith requirements with professionalism and reliability.
Also read: How Many Locks Should You Add to Your Door? Find the Best Locksmith Near Me
Understanding Car Keys and Locking Systems
Car keys have come a long way from simple metal keys to advanced electronic devices that play a crucial role in granting access to our vehicles. Understanding the different types of car keys and their functions is essential for ensuring smooth and secure operation. The primary types of car keys include:
Basic Car Keys
Traditional basic car keys have been around for decades and consist of a metal blade that manually unlocks the doors and starts the vehicle's engine. While they are simple and reliable, they lack the added security features of modern keys.
Transponder Keys
Transponder keys are a significant advancement in car key technology. These keys come equipped with a small microchip or transponder, which communicates with the car's onboard computer system. When the key is inserted into the ignition, the transponder sends a unique code to the car's computer. If the code matches, the car is allowed to start. This added security feature makes it difficult for thieves to hotwire the vehicle.
Laser-Cut Keys
Laser-cut keys, also known as sidewinder keys or high-security keys, feature a more intricate design with cuts made by laser technology. These keys offer an additional layer of security against unauthorized duplication, making them popular for high-end vehicles.
Key Fobs
Key fobs are a combination of a remote control and a transponder key. They allow users to remotely lock, unlock, and sometimes even start the vehicle. Some key fobs also offer features like opening the trunk or activating the panic alarm. A replacement key fob can be a lifesaver for anyone who has lost or damaged their original one. Typically, getting a new key fob involves visiting a dealership or an automotive locksmith. The process usually starts with verifying ownership of the vehicle, as the security of the key fob is paramount to prevent unauthorized access.
Transponder Chips and Electronic Systems in Modern Cars
Modern cars come equipped with sophisticated electronic systems, including transponder chips. When you insert the key into the ignition, the transponder chip sends a unique code to the car's computer. If the code matches, the car is allowed to start, providing an added layer of security against theft.
Key Replacement and Duplication Options
If you need a replacement key or want duplicates for convenience, there are several options available. Car owners can get a replacement or duplicate keys from the vehicle manufacturer, authorized dealerships, or reputable locksmiths specializing in car key services. Additionally, commercial locksmiths can provide key duplication services for added convenience.
Understanding the different types of car keys and their functions is crucial for choosing the right replacement or duplication options. Whether it's a basic car key or a high-tech key fob, each type plays a vital role in ensuring the security and accessibility of our vehicles.
Also read: Why You Should Change Your Locks When You Move to a New House
Common Issues with Car Keys and Locks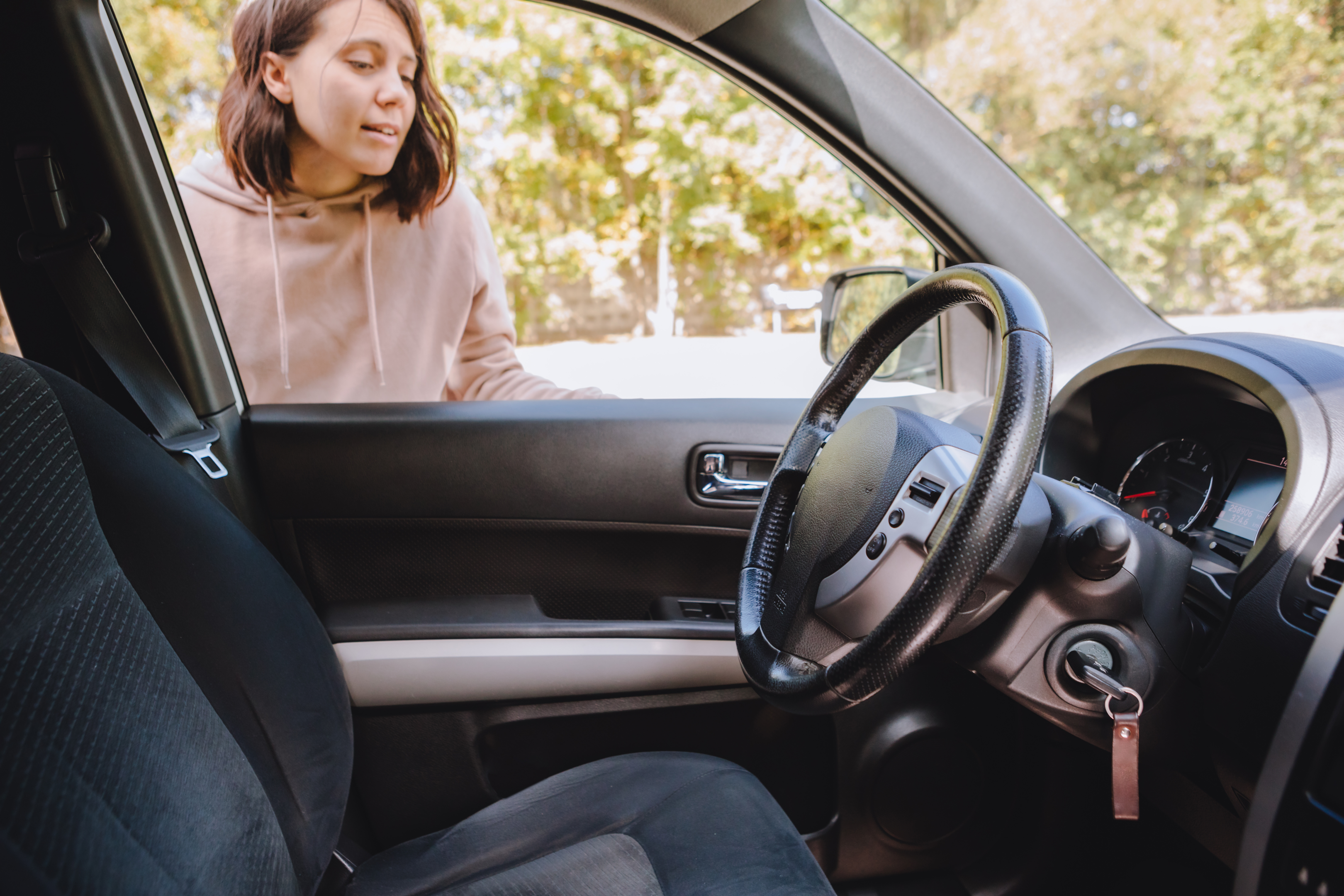 Car keys and locks are susceptible to various issues that can leave car owners in frustrating and inconvenient situations. Understanding these common problems is essential for knowing how to address them effectively.
Battery Issues
Modern car keys, especially key fobs, are equipped with batteries that power their electronic functions. Over time, these batteries may run out of power, leaving car owners locked out of their vehicles. When the key fob's battery dies, it may not be able to transmit the necessary signals to the car's computer, preventing the engine from starting. In such situations, manually unlocking the car with a traditional metal key may not work either, depending on the vehicle's locking system.
Key Fob Malfunctions and Replacement
Key fobs are complex electronic devices, and malfunctions can occur due to various reasons, such as water damage or wear and tear. A malfunctioning key fob may not respond to remote commands, making it challenging to lock or unlock the car remotely.
In such cases, it may be necessary to replace the key fob. Car owners can reach out to the vehicle manufacturer or authorized dealerships for genuine replacement key fobs. Commercial locksmiths specializing in car key services can also provide key fob replacements and reprogramming to ensure seamless compatibility with the car's electronic system.
Lost or Damaged Car Keys
Misplacing or damaging car keys is a common occurrence that can happen to anyone. Losing car keys can be a stressful situation, particularly if you don't have a spare key available.
When faced with lost or damaged car keys, it's crucial to act quickly and seek assistance from a reliable locksmith or dealership. Replacing car keys often involves cutting new keys and programming them to work with the vehicle's transponder system, ensuring that the car remains secure.
Problems with Door Locks and Ignition
Issues with door locks and ignition can lead to further complications. Door locks may become jammed or fail to open, making it difficult to enter the vehicle. Problems with the ignition system can prevent the car from starting, leaving you stranded.
In such instances, it's best to consult with a professional locksmith or automotive technician for diagnosis and repair. Experienced locksmiths have the expertise to handle various lock and ignition issues, providing the necessary repairs or replacements to restore the functionality of the car's locking system and ignition.
Also read: Mailbox Lock Replacement In South Florida
Commercial Locksmith Services for Car Keys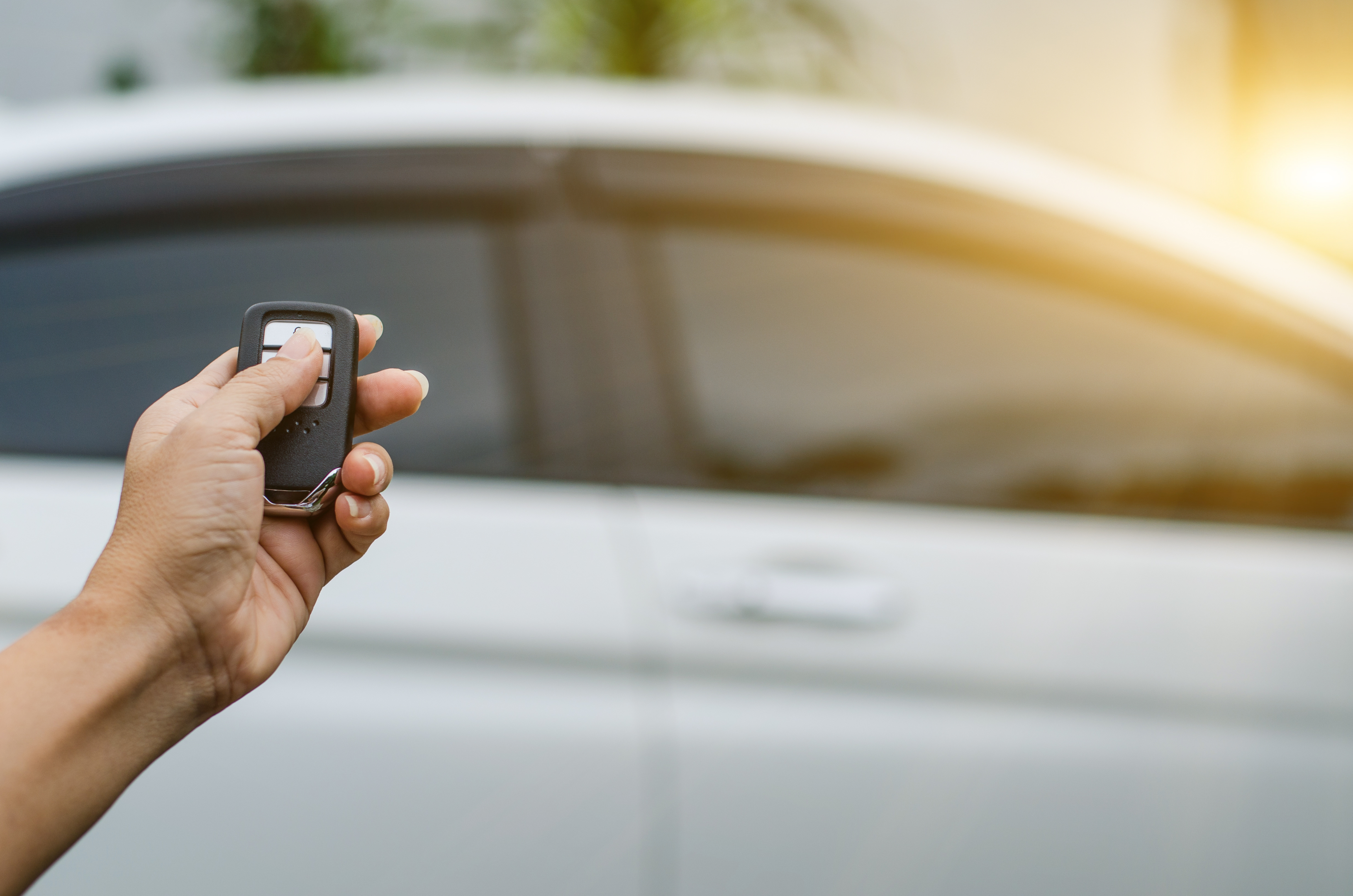 Commercial locksmiths play a crucial role in resolving various car key-related problems. They have in-depth knowledge of car key technologies and electronic systems, enabling them to offer reliable and efficient solutions. Some of their major services are as follows:
Key Replacement and Duplication Services
If you need a new key or require duplicates, commercial locksmiths can provide precise cutting and programming services to ensure your keys work flawlessly with your vehicle.
Emergency Unlocking Services
When you're locked out of your car due to a dead car key battery or other reasons, commercial locksmiths can promptly respond to your call for help and provide emergency unlocking services to get you back inside your vehicle.
Repairing or Replacing Faulty Locks and Ignition Systems
Whether it's a malfunctioning door lock or a faulty ignition system, commercial locksmiths have the expertise to repair or replace these components to restore the security and functionality of your car.
Benefits of Hiring a Skilled Locksmith
When facing car key-related issues, hiring a skilled locksmith can make a significant difference in resolving the problem efficiently and effectively. Here are some key benefits of entrusting your car key needs to a professional locksmith:
Expertise in Car Key Technologies and Locking Systems
Skilled locksmiths possess in-depth knowledge and understanding of the various car key technologies and locking systems in modern vehicles. Whether it's a traditional key, transponder key, or key fob, they are familiar with the intricacies of each type, allowing them to provide accurate and reliable solutions.
Availability of Specialized Tools and Equipment
Locksmiths equipped with specialized tools and equipment can handle car key cutting, programming, and repairs with precision. These tools enable them to create new keys, duplicate existing ones, and reprogram key fobs, ensuring that your replacement keys function seamlessly with your car's electronic system.
Convenient Service Vehicles for On-Site Assistance
Many skilled locksmiths operate service vehicles equipped with all the necessary tools and equipment. This mobility enables them to provide on-site assistance, especially in emergency lockout situations. Whether you're stranded on the roadside or locked out in a parking lot, a skilled locksmith can promptly come to your location to resolve the issue.
Ability to Handle Various Car Models and Key Types
With experience in handling a wide range of car makes and models, skilled locksmiths are versatile in addressing different car key-related problems. Whether you drive a compact sedan, a rugged SUV, or a luxurious sports car, they can cater to your specific needs with expertise.
Cost-Effective Solutions
Hiring a skilled locksmith can often be more cost-effective than seeking assistance from the vehicle manufacturer or authorized dealerships. Additionally, locksmiths may offer more flexible and competitive pricing for their services, making them a budget-friendly choice.
Choosing a Reliable Locksmith in Florida
Choosing a reliable locksmith is crucial for ensuring the security of your home or vehicle. Here are some tips to help you find a trustworthy locksmith: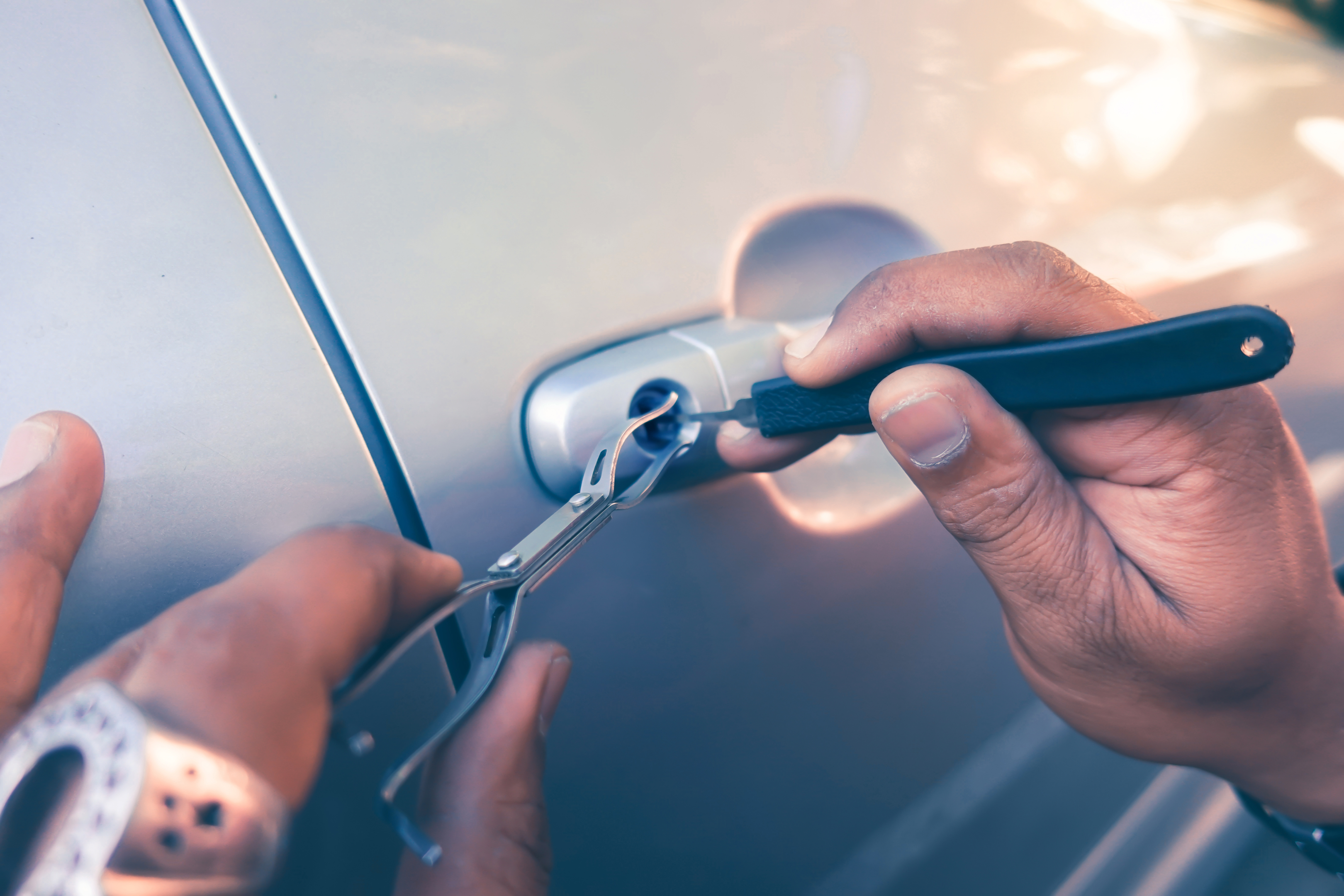 Researching and Identifying Reputable Locksmith Businesses
When looking for a reliable locksmith, take the time to research and identify reputable businesses in your area. Look for companies that have established a positive reputation for their professionalism and high-quality services.
Checking for Certifications and Associations with Locksmith Organizations
A reliable locksmith should be fully licensed, insured, and certified by reputable locksmith organizations. These certifications ensure that the locksmith has undergone proper training and meets industry standards.
Evaluating Customer Reviews and Feedback
Reading customer reviews and testimonials can provide valuable insights into the locksmith's reputation and the quality of their services. Look for companies with consistently positive feedback from satisfied customers.
Inquiring About Pricing and Service Guarantees
Transparency in pricing is essential when choosing a locksmith. Request a detailed quote for the services you need and inquire about any service guarantees they offer to ensure customer satisfaction.
Also read: Have Your Locks Been Tampered With?
Expert Solutions for Dead Car Key Batteries: Your Local Commercial Locksmiths to the Rescue!
Don't let car key issues leave you stranded or stressed. When faced with a dead car key battery or any lock and key problem, trust the expertise of local commercial locksmiths to swiftly resolve the situation. At 3 Guys Locksmith, we have proudly served Florida for over 7 years, gaining a reputation for reliability and professionalism. Our experienced, fully licensed, and insured team serves a variety of areas in South Florida—from Coral Gables to Marco Island. With a commitment to providing exceptional service, we offer 24/7, 365-day response for all your locksmith needs.
Whether you're a commercial or residential client, we've got you covered. As a locally owned and operated business, we prioritize our community's security and convenience. Rest assured that when you reach out to us at 305-907-7707, you'll experience prompt and efficient service. Don't let car key troubles disrupt your day; rely on 3 Guys Locksmith to get you back on track with our top-notch locksmith solutions.